It's been a big week at AP! We had 4 books released and one that is now available in other stores besides Amazon :)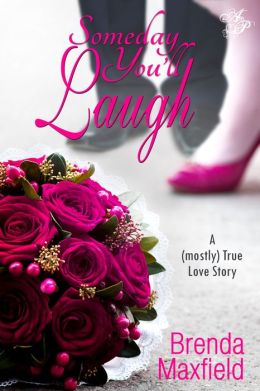 Stunned when her boyfriend announces they should be free to see others when he leaves for college, Brenda pastes a smile on her face and walks away. Far away. Only to find herself irresistibly drawn into the arms of another guy.

Brenda's previous boyfriend finds out, claims he made a huge mistake, and wants her back. She will receive a marriage proposal, but from which one?

Later, on her wedding day, Brenda awakens knowing something is wrong. Will she make it through the ceremony?
NOW ON BARNES AND NOBLE!!!
Ari and Shane thought they'd beaten Fate and ended the three-hundred year war plaguing their people. They thought love had won. But they were so, so wrong.
Instead of graduating high school like the normals, they're in a battle to save Charity – Shane's
. To do that, they're forced to accept help from a boy they aren't even sure they can trust. He's powerful and knows spells even Ari's never heard of, but he's also secretive and has a past he's determined to keep hidden . Add to that the fact that he has his sights set on Ari, and Shane would rather do without his help.
Fate still waits for the death of one by the hand of the other.
The seven worst words ever spoken came out of Brittany Gregory's mom's mouth at breakfast, "I signed you up for math tutoring." Sure, she probably needs it (probably nothing, she'll fail without it), but the thought of having to stay in that school longer than she had to every day makes her sick. It's not the school's fault... just the few jerks inside.
Brittany's tutor is none other than Matt Taylor, senior quarterback-- all around hottie. At first, she's shy around him because, hello, Matt Taylor! But as he shows more and more unexpected kindness toward her, Brittany softens around him.
Unfortunately for Brittany, Matt's former girlfriend, the beautifully wicked Kendra Moses, has tormented Britt since eighth grade about her weight. In an unusual moment of brains, Kendra realizes Brittany's initials spell B.I.G.-- a hilarious (to the cheerleader) irony since Brittany isn't the smallest girl at school.
With the Red Ball (Valentine's Dance) approaching, Brittany has to decide if her growing feelings for Matt are real, or if he's secretly been playing a part in Kendra's game all along.
The gates of heaven remain closed due to the Blood Stone. It's Eden Schmidt's task to collect the five souls who can help open them again. She has three of the five souls already, and the end is so near she can taste it. Unfortunately, Satan can see how close she is too—and he's willing to do anything to stop her.
BUY LINKS
To earn a full-time position as a newspaper editor, Meg must capture the perfect photo of the Ducks Crossing Independence Day celebration for a prestigious photography contest. Her creativity flounders until she meets the local editor's son, Hudson. With his escort, she's charmed by the warmth of the community and beauty of the area. As fireworks light up the skies, will Meg ignite the spark of a new beginning?