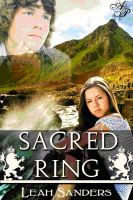 Nothing in Kynan Murphy's life is going right. His grades are horrible, he's always in trouble, and the girl he likes doesn't know he exists. But things go from bad to worse when his parents tell him they have decided to split up. Angry and confused, he wants nothing more than to lash out against the world. The closest thing he can find, however, is the Saint Valentine shrine during a school field trip. Armed with some fireworks and encouraged by his best friend, Michael Connell, he's all set to vent his frustration with life.
His best laid plans fail when a mysterious priest confronts him, sharing an ancient secret about a hidden ring with special powers. Kynan believes the answer to all his problems and the only way to fix his parents' broken marriage is to find the ring — a task he won't be able to accomplish on his own.
It was easy enough to convince his friend Michael to join him, but the irritating Brianna Collins insists on tagging along. Fortunately, her knack for language and interest in history is a valuable asset in the search. Their quest leads them to the northern coast and into dangerous territory where, in spite of theirgood intentions, they may lose their own lives.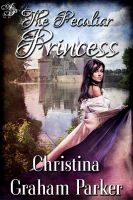 Lexy Newberry knows she's adopted, but someone forgot to mention her birth parents are sixteenth-century monarchs who sent her to the future to escape certain slaughter. Now Lexy is back in the past, charged with reclaiming her homeland. She's not the normal storybook princess, but Lord Lukas Reynard, the nobleman enlisted to help her, isn't a charming prince either.
As her feelings for Lukas grow, she becomes torn between the place she knows in the future and the place she was born to rule in the past. If she leaves the sixteenth century, she may lose a love she only dreamed of. If she stays, she may lose her life. For Lukas has a secret so shocking, it could topple the hopes of Dresdonia and shatter her heart.
For your free copies please follow the links below and enter the codes at checkout :)