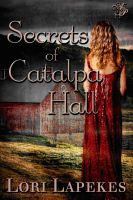 Melody Moon has returned to her roots with fame and riches in hopes of finding Gideon, the young man with the strange birthmark on his face. Thoughts of him have haunted her for twenty years, yet no one knows what happened to him. After purchasing Catalpa Hall, their childhood sanctuary, Melody makes an unusual discovery: carved in the wood below the old stage in the hall is her name, Gideon's name, and the current year.
Melody and Gideon were once known as the "Double Uglies," dubbed as such by Melody's reprehensible older brother, Dean. The cruel nickname later earned Melody fame as an author of children's books, but only Gideon knows the nickname had actually precipitated dreadfully more—her brother's drowning long ago. It's a loss that's turned Gideon into the recluse he's
become.
What exactly did happen at the secluded pond behind Catalpa Hall when Melody and Gideon were so young and just trying to get by in the backwoods culture…and who else may have witnessed it? Someone with sinister motives is involved, and is desperately attempting to tear Gideon and Melody apart. Gideon's love for the enchanting young woman he'd been forced to abandon two decades ago may force him to leave her again, for he feels certain Melody could never understand the truth. At least--his perception of the truth.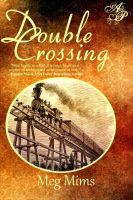 A murder arranged as a suicide … a missing deed … and a bereft daughter whose sheltered world is shattered.
August, 1869: Lily Granville is stunned by her father's murder. Only one other person knows about a valuable California gold mine deed -- both are now missing. Lily heads west on the newly opened transcontinental railroad, determined to track the killer. She soon realizes she is no longer the hunter but the prey.
As things progress from bad to worse, Lily is uncertain who to trust—the China-bound missionary who wants to marry her, or the wandering Texan who offers to protect her … for a price. Will Lily survive the journey and unexpected betrayal?
For your free copies please follow the links bellow and enter the codes at checkout :)