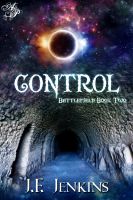 Twelve teenagers were injected by The Doctor on that fateful day back in November. And twelve teenagers have been thrust into an intergalactic battle against their will. Orlando Holmes, JD Smith, and Cadence Sinclair must find these twelve before someone else does – someone bad.
Things get complicated quickly, though, when emotions start to run high. Those who used to be deemed trustworthy, are no longer safe. The three teens soon learn that anyone is a suspect. As they embark on their most dangerous mission to date, morals are tested. To protect the twelve teenagers who have been experimented on, what must JD, Orlando, and Cadence give up? Their hearts? Or even their lives?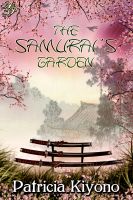 Hiro Tanaka prepared for a life as a samurai warrior. But his world changed when Japan's feudal system was abolished by the Emperor. Now, he must find a new vocation. Disillusioned with fighting and violence, he travels alone, going north to the island of Hokkaido. Many other samurai wander through the country and are known as ronin. Some have forsaken their honorable way to prey on the less fortunate.
Hanako Shimizu experienced first-hand the devastation caused by these disreputable wanderers. The previous winter, they raided her farm and killed her husband. Now, she needs to rebuild but has no money and no prospects -- except for the dubious intentions of the town merchant.
When Hiro, tired of his wandering, encounters Hanako in the market, arguing with the merchant, he poses as her late husband's cousin then offers to help her on the farm in exchange for a place to stay. Working on the land, Hiro finally finds the peace he has been seeking. But the reappearance of the rogue ronin, led by an unscrupulous leader from Hiro's past, forces him to take up his swords again. But now, the stakes are higher.
This time, he's fighting from the heart.
For your free copies please follow the links bellow and enter the codes at checkout :)