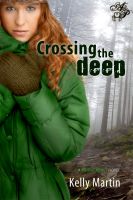 Sixteen year old Rachel Harker expects the church sponsored hiking trip in the Smoky Mountains to be short and painless. Four days later, injured and scared, Rachel prays to just make it home alive.
Asher Jenkins, fellow hiker and handsome skeptic who is only on the hike so he doesn't have to go home and face his abusive 'uncle', finds Rachel in the woods and tries to get her back to Deep Creek Trail. A small hole hidden under the fall leaves causes her ankle to twist and forces Asher to leave her to get help. As night falls, he comes back, unable to find the right trail.
As hours stretch into days, an unexpected rainstorm bears down the mountain, flooding Deep Creek and cutting off their way home. Rachel puts all of her faith in God to save them. Asher thinks believing in God is a waste of time and does what he can to prove to Rachel that He doesn't exist.
With their food gone and the temperature dropping, time is running out. Will Rachel be able to do what needs to be done to get home? And can Asher find faith when he needs it the most?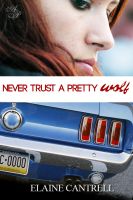 Liesel Wolf has a secret, a dangerous secret she'll go to any lengths to conceal. When she's paired in a charity game with sexy marshal Andy Bryce, a man with secrets of his own, her carefully constructed world comes crashing down, and Liesel's on a collision course with her past.
For your FREE copies please follow the links below and enter the codes at checkout :)