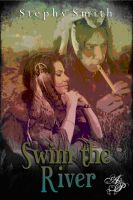 Since Amelia 'Falcon Woman' Tucker was a small child, she heard the stories of how her mother was Rescued from the River by her father. Rising Wolf held her heart captive for years before he asked for her hand in marriage. Although the river had always called to her, she never knew how much she loved the stalwart Indian until she had to Swim the River to save him.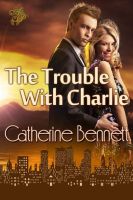 Love. Desire. A psycho bent on revenge. But can Charlie Reynolds recognize the most dangerous of the three?
Since being out on her own at eighteen, Charlotte "Charlie" Reynolds is a street-smart "good" girl who hides her desire for love and security behind her feisty and independent personality. She just never expected a more noxious hero than wealthy, self-consumed Evan Gardner, the CEO and founder of Valley Tech., a successful software company in Los Angeles. From the moment Evan rescues her from an apparent random attack, their attraction for each other bubbles just below the surface of all-out passion.
For your free copies please follow the links below and enter the codes at checkout :)