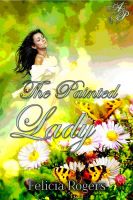 John Tillman, a simple man, has died. His wife seeks justice. By pure happenstance, Bruce Malone, a famous criminal attorney, receives the case. Unfortunately, it's going to take a miracle to win. But that's just what he gets.
Elizabeth Smith is a preacher's daughter. An "ugly Betty", she transforms her look like a butterfly emerging from a chrysalis. Because of her change in appearance, her position of employment changes and she becomes the 'miracle' Bruce Malone needs. Not only for the case, but for the salvation of his family and his own soul.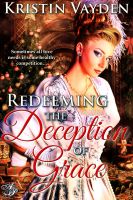 Lady Grace Hashiver has perfected the art of hiding behind a sarcastic wit when it comes to dealing with the rakish Ewan Emmett, Duke of Greys, her childhood tormentor. Her wit protects her from betraying the attraction and desire she feels whenever she is around him.
Ewan Emmett, Duke of Greys is perfectly thrilled to torment Grace at every opportunity, until an old acquaintance begins an honest suit for Grace's hand. When Ewan begins to feel the pangs of jealousy causing him to question his reasons for his constant teasing of Grace, he discovers a depth of emotion he didn't know he harbored towards the golden-haired beauty. Suddenly he is no longer the tease, but on the receiving end of the torment as he wonders if he's too late to fight for her love.
For your free copies please follow the links below and enter the codes at checkout :)