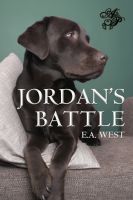 Computer programmer Alaina Howard has a new office mate, and she couldn't be happier that he's handsome and unattached. Although initially uncertain of his position in the company, she quickly realizes that he's good at his job and a valuable asset. If only she knew why the seemingly non-disabled man needed a service dog, things would be perfect.
Army veteran Jordan Blake is thrilled to get a job that allows him to pursue his dream of learning web development. The position is even sweeter thanks to the beautiful woman he shares an office with. The only drawback is that she seems suspicious of his need for a service dog to assist with an invisible disability.
Will Alaina's suspicion and Jordan's reluctance to talk about his disability keep them from developing the relationship they both desire?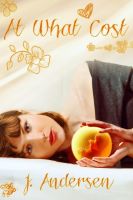 During her junior year, sixteen-year-old Maggie Reynolds expected to shop for prom dresses not maternity clothes. Now, instead of studying for the SATs, she's reading, What to Expect When You're Expecting. Maggie's 'Mother Dearest' lives in fear that Maggie will somehow taint the family name, so Maggie can't turn to her for help. Meanwhile, her father is oblivious to anything but his 9-9 job. And her boyfriend, Justin? She's pretty sure he'll stay by her side.
While Maggie wrestles with her options, Justin offers a solution: abortion. It would solve all her problems quickly, easily, and effectively. And her parents would never know, which means they won't throw her out and cut her off like they'd always threatened if she got herself knocked up. But an easy decision becomes difficult when Maggie's aunt discovers her secret and sets out on a mission to stop the abortion, putting a kink in Maggie's plan. Now Maggie must decide which choice she can live with: abortion or teenage motherhood. Either way, it'll be a tough road to travel.
For your free copies please follow the links below and enter the codes at checkout :)