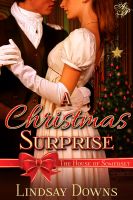 If I hear one more debutante declare that they will never marry unless it is for love, well. I shall break my quill! And we all know what happens when I break my quill. Things become very upsetting and it isn't long before I--- Well, that is quite another story. Let this author, this matriarch, this paragon of society guide you with her infinite wisdom. It is apparent that many of you have gotten this silly notion of love in your head, most likely from American influence, and please do not get me started on those savages. The point, young dears, is that love is silly. Take for example Lady Aleece, poor young dear never stood a chance! Can you imagine being mauled in public? By a commoner no less? Although, rumors have been running rampant that this very delicious commoner is in fact the Marquess of Somerset, I have my doubts. For one thing, a Marquess should be more unfortunate-looking which is clearly not the case with Somerset. Let this be a lesson dear readers. If you marry for love, there is a very big chance that you will end up with your heart broken, or in that wretched commoner's case--kidnapped (though many believe he should have been killed for even breathing the same air as our fair lady). Dear readers, have I taught you nothing this holiday season?
—Mrs. Peabody's Society Papers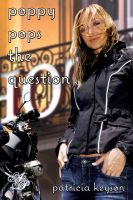 Family loyalty gives Poppy no choice but to put her own plans on hold and come to the aid of her sister. When she meets Rufus, she is smitten. How can she bear to remain near him with no happy ending in sight for her?
For your free copies please follow the links below and enter the codes at checkout :)