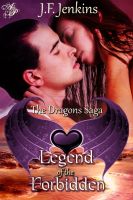 Danielle Inero is the only female dragon in existence. Destined for greatness, her parents have done everything in their power to keep her grounded and in the dark of the true power within her. She's in an arranged engagement with her best friend Tyson of the Terran, but in love with her other best friend Ethan, who is Oceina. Her fiancee Tyson doesn't seem to mind because his eyes are on a beautiful girl named Maya. Ideally, there shouldn't be a problem.
But politics soon turn everything ugly as the three friends must find a way to make their dreams come true, as well as dodge the backlash of their actions. The governing officials of the dragon world know about the three youth's destiny, one that is based on an ancient prophecy. While some nations will do everything in their power to make this prophecy a reality, others will do whatever it takes to make sure it doesn't.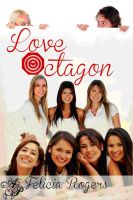 Kevin Smith is an ordinary guy. He works a plain job. Owns a normal, but disorganized home. And plays like every single man. In short, he is the average male. Until one day on vacation, he takes a run in the park and rescues a bag lady from mugging, after which his life is never the same.
The mysterious lady grants him one wish. Assuming the woman's offer is false, Kevin returns home with thoughts of a past conversation in his mind. Later when he steps from the shower everything has changed. The disorderly home is no more. All his vacation chores have been completed. And most surprising of all he has seven wives.
Will this unexpected twist turn out to be the blessing he hoped for, or a curse he wished he'd never asked for?
For your free copies please follow the links below and enter the codes at checkout :)